If you have questions like: What is the best way to develop a young footballer? What qualities should you focus on when developing players? What should you train for different ages? How come one of the most succesful academies in the world produce so many world class players with relatively small recourses? - Then this is the course for you!
You will get the answers to these and many other questions about youth training from the academy manager from Europe's perhaps the foremost talent factory!
With relatively small resources, GNK Dinamo Zagreb has developed many world players over the years (Luka Modrić, Dejan Lovren, Mateo Kovačić, Andrej Kramarić, Marko Pjaca, Vedran Ćorluka and others). The fact that you can produce so many stars depends on the way you develop and train your players from an early age. And that success recipe you can now take part in during this course. At home in front of your own computer!
We are extremely pleased to be able to offer this online course with GNK Dinamo Zagreb. In 2019 we held two very appreciated trainer courses in Stockholm where Andelko Ivanjko lectured. He will also hold this course and we can therefore guarantee that it will be a very interesting and educational evening. You will find many useful tips and examples of how the Croatian club work to develop their young talents into star players!
This is an interactive course where you can ask questions to Andelko during the lecture. Do not miss this! This is knowledge you will not get anywhere else!
You will learn
Phases of youth development
The difference between professional and amateur development
Key points of development program
Development concept
Who is this for
Football coaches who are working on youth level
Football players who wants to learn about process of development
Football academy directors that want to get a new perspective
People who are interested in youth football
Agenda
Introduction
Requirements of development program
Equation of success
Development concept
Relative age effect
Disscussion
Date & Time
Spring/Summer 2020. Do you want to attend this webinar? Click in the link below to sign up for our waiting list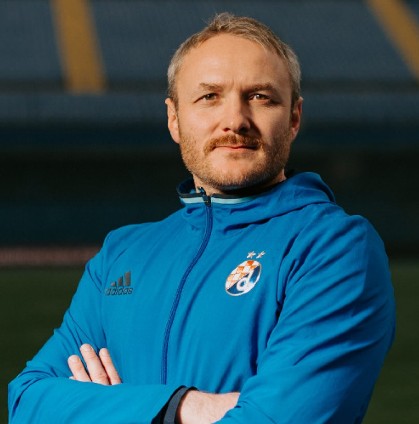 PRESENTER: Andelko Ivanjko, assistant academy director at GNK Dinamo Zagreb
Anđelko has been working in professional football for more than 15 years. He started as a youth coach on amateur level and become an important part of the worldclass football academy of Dinamo Zagreb. In 2013 he finished his UEFA certificate of football management in Lausanne (Switzerland).  Anđelko is curently working as a assistant academy director of GNK Dinamo Zagreb youth academy, he is a member of Croatian football federation youth board and member of several working groups that are dealing with youth football development.