Gegenpressing
German football is known for being fast, technical and offensive. One of the most well-known terms in German football is "gegenpressing" - or counterpressing. Meaning, how to press the opponents after losing the ball.

In this webinar, one of the most experienced German coaches - in one of the Bundesliga's best clubs, Borussia Mönchengladbach, will explain how you can use counterpressing in your own game model.

Most coaches focus and understand counterpressing as one aspect of the defensive transition phase. And they are not wrong about that either. After all, everyone knows the basic rule: Use the first 5 seconds after a turnover to win the ball back directly. However, to reduce counterpressing on the phase of defensive transition and the decision either to maintain the pressure or to drop back into the defensive shape, deprives us all of a crucial tactical aspect of counterpressing. Not for nothing Jürgen Klopp once mentioned "counterpressing is the best attacking midfielder in the world".

But how can I use this defensive momentum for myself in an offensive and profitable way? With the aim of answering this question, we will on the one hand define what types of counterpressing exist and what details need to be considered in relation to the previous game situation.

After this webinar, your opponent teams will never more feel relaxed when they play your team. :-)
What you will learn
In this webinar we will classify the term of counterpressing.
You will get to know different decisive factors for a successful counterpressing.
You will learn which types of counterpressing exist and how to combine these approaches.
You will get an overview of the process of counterpressing.
Which training forms can be used to train counterpressing in different age groups.
Who should go
Anyone who wants to look beyond one's own nose and consider the subject of counterpressing from a different angle.
Youth and amateur coaches who want to gain a deeper insight into the topic of counterpressing.
Coaches of different age groups who are looking for approaches to integrate counterpressing as an element in their own style of play.
Date
: Was June 3rd at 8.30 PM (CET) but sign up for the waiting list so we can inform you when we have it the next time. Probaly in june.
Bourssia Mönchengladbach
This webinar is presented together with Borussia Mönchengladbach. One of Germany's most successful football clubs in the history.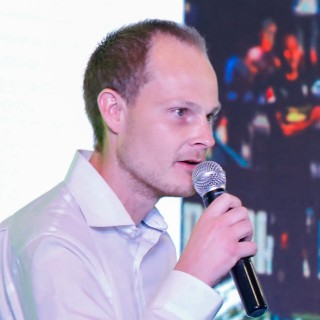 PRESENTER: Norman Wittekopf, Borussia Mönchengladbach
Head of Football School and Sport International Projects 
In the club since 2007, started as trainee in the academy and went through several departments (Scouting, Marketing, Merchandising) since then
Academy Coach for 11 years (2007 – 2018), gaining coaching experience in different age groups from U9 to U17
Total coaching experience of 16 years
UEFA-A-License