How to make a team out of individuals
There is a myriad of personalities that accompany athletics. From novice participants to seasoned veterans, athletes will take the critic of their abilities in a variety of ways.

As a coach it is your challenge to create a successful culture out of this mosaic of personalities. Although a chain is as strong as the weakest link a coach must maximize the performance of each individual as well as create a positive environment to foster development. To understand how the links in your chain work you must first understand how the mind works.

During this webinar, you will learn about the underlying psychology of why different people act differently. You will get practical examples and tools you can bring to your own team. After the webinar, you are even more equipped to develop the team spirit of your athletes and players. More will feel even better and the athletic performance will (probably) improve.

During the webinar you have the opportunity to ask Maria questions. She has a long education as a sports psychologist and a great deal of experience working with mental training with groups and individuals at the both grassroot and the highest elite level.
What you will learn 
In this webinar you will learn how to create a cohesive group out of a team of individuals.
You will learn strategies on how to assist athletes better interact with each other towards a common goal.
What motivates different individuals and why.
You will understand the variety of personalities there can be within a team and how/what motivates them.
You will learn how to create a plan for your team to work with the importance of mental training.
You will understand the common mistakes some coaches do while developing with their teams.
Who should go
Anyone who wants to get a deeper knowledge of psychology applied to sports.
Coaches who want to improve their communication skills with their teams.
Leaders/Mentors who want to know how to build a strong team of individuals.
Date & Time
This summer. Sign up for the waiting list!

The webinar is held in English.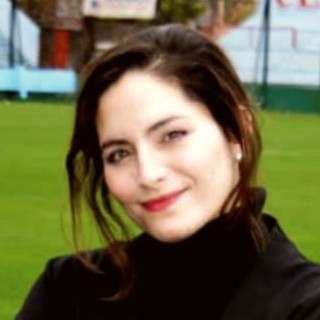 PRESENTER: Maria Nazarena Zuccarelli, sports psychologist for soccer teams
Maria Nazarena Zuccarelli is an Argentinan sport pshycologist with long experience of coaching both individual players and teams. She is working for first team club Arsenal FC and had work with Defensa y Justicia Team from Argentina.