Real Madrid Foundation Clincs
CoachenEvents became a partner with the Real Madrid Foundation in 2014. Since then we have held clinics in several different locations but for the last two years in Stockholm (2021 we will try to get to another place as well). The coaches at Real Madrid Foundation Clinics come from Real Madrid's organization. Some work in the academy and others in the partner clubs at Real. In common, all coaches who come are trained in Real Madrid's methodology and have a long experience of working with international clinics similar to the one we have in Sweden.

Over the years, a few thousand players have joined our clinics with the Real Madrid Foundation. The players come from all over the country and are often very driven. A big focus is on technical skills and small team games.

In 2016 we held a clinic for goalkeepers for the first time and in 2018 we introduced our first group for girls.

The clinic is open to everyone but we prefer to see those who sign up play regularly and at a fairly high level as the pace is high and the days quite long.

All players receive a training kit from Real Madrid, lunch, snack and 2 or 3 days of soccer training. And hopefully many new friends and football skills.

The next clinic with the Real Madrid Foundation is Stockhagens IP week 31.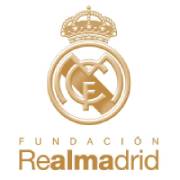 Nyhetsbrev
Vill du hålla dig uppdaterad om våra kommande camper? Fyll i formuläret nedan så skickar vi meddelar vi dig när vi har något nytt på gång!
SE FLER BILDER FRÅN VÅRA CAMPER MED REAL MADRID FOUNDATION